The Verb Nerd Pledge: No drama. No screw-ups. Clean copy. Contented writers. Satisfied readers.
Whether you've got a 300-word blog post or a 4,000-word cover story, I've got you covered from the first read. Why my clients like me: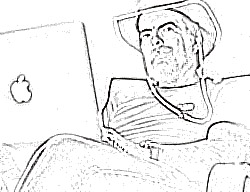 Reliability: I have deadlines in my DNA. I deliver on time, every time.
Flexibility: I do Macs and Windows.  I can format Word documents, conjure Excel graphics, post tweets and plug videos into blog posts.
Credibility: 20 years of newspaper editing taught me the value of getting it right.
Editing ability: I have an innate sense of story structure and an infallible instinct for finding the emotional center of an article (and, of course, moving it to the top).
"He is truly one of the best all-around editorial professionals I've worked with in over 20 years of magazine publishing and marketing communications work."
— Sandy Todd Webster, Editor-in-Chief, IDEA Fitness Journal
Specialties
Deadline news
Finance
Fitness
Education
Blogs
Social media
Travel
Outdoor Recreation
Software
Microsoft Office
Adobe Creative Suite
WordPress
Mac OS
Windows 7
Current clients
Recent clients
Newspaper Editing Experience
Related: