Text publishing has three main varieties of editors: substantive editors, copy editors and proofreaders. Here's how each job shakes out:
Substantive editors
Substantive editors have the unenviable task of reading writers' first drafts, then parrying a series of revisions that get the story about 90 percent ready to publish. Common substantive editor chores:
Managing an editorial calendar.
Fielding pitches from freelance writers.
Assigning graphics and photo shoots.
Coaching writers.
Acting as an envoy between writers, the production desk and publication management.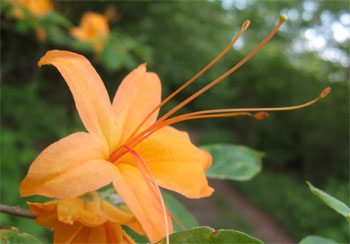 Substantive editors are big-picture thinkers, able to grab the nugget from the 17th paragraph that belongs in the second and to maintain a natural, narrative flow that protects the writer's voice while keeping the reader captivated.
They also have to be diplomats who are mindful of what keeps people happy and sends them into rages.
Copy editors
Copy editors apply the fit and finish, making sure all the grammar's correct, that all sources include the first and last names, and that the story still makes sense after the first round of revisions. They also make sure photos match the copy and the numbers add up in the graphics.
Common copy editor chores:
Headline and photo caption writing.
Page layout (more common in newspapers).
Enforcing house style.
Working with printers and prepress people.
Copy editing was the first casualty of the great retrenchment of the newspaper industry and it may well be on its way to becoming a lost art, except perhaps in academic publishing. That's a shame because while copy editors have been stereotyped as pain-in-the-ass nit-pickers, they represent a storehouse of priceless institutional knowledge and they nurture a passion for the language that makes writing more of a pleasure to read.
Proofreaders
Proofreaders prevent embarrassing typographical errors. They usually read from full-size printouts of pages and they are expected to read every syllable. They often notice errors of juxtaposition — a picture of somebody's grandma next to a headline that says "Teen Held in Killing" — that nobody else notices.
Proofreading is one of the most painstaking jobs in publishing because a reader's natural inclination is to scan sentences rather than scrutinize every word. It's one of those jobs you either have a knack for or you don't. I'm not much good at proofing because my brain goes faster than my eyeballs. I'm always reading ahead (and occasionally thinking ahead) and this causes me to miss the occasional typo, much to my chagrin.
Why you really need all three
Every published piece should have a substantive editor, a copy editor and a proofreader — because each one sees things the other ones miss.
The whole point of editing is preventing the stopper: that glaring typo, fact error or omission that encourages readers to take their eyeballs elsewhere. Clean copy keeps readers where you want them.
---
If you need an experienced content marketing editor for your company blog or an inbound initiatives, drop me a note on my contact page.
---
Related: