Editors can't afford to ignore the rise of content marketing, which uses tricks of the journalist's trade to help companies earn the trust of potential customers.
All these companies need editors, and they're more apt to hire the ones who understand exactly what content marketing is, and how it's different from marketing content.
Look at it this way: Marketing content is a noun, while content marketing is a verb.
Marketing content represents the form of a marketing message — ads, viral videos, sales letters and so on — to convince people to consume.
Content marketing represents the creation of content — how-to articles, videos, white papers — to build a relationship between a company and its customers.
Marketing content is principally about persuasion. Content marketing is principally about credibility.
Editors who've worked in journalistic settings find that the biggest difference is which masters they serve. At a magazine or newspaper, editors are driven primarily by the needs of readers. In a content marketing initiative, editors serve readers and companies.
How do they serve two masters? By producing credible content that keeps customers using one brand instead of its competitors. Here's a look at how that can happen:
Priceline.com: How William Shatner taught me everything about space travel, and nothing about content marketing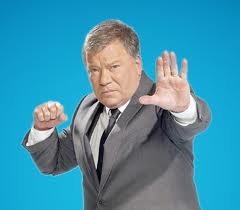 Credit: ©Priceline.com
William Shatner helped put Priceline.com on the map as the pitchman for its "name-your-own-price" airline-booking technology. Shatner also was one of the guiding voices of my youth — I watched every "Star Trek" rerun at least a half-dozen times between age 8 and 12 — so it was only fitting that Priceline.com put me to work on one of its content marketing projects last year.
Priceline.com beefed up the hotel-booking side of its business by adding in-depth descriptions for tens of thousands of hotels across the United States. If you go to any hotel's website, you'll find marketing content — persuasive copy extolling its many charms. Priceline put a team of writers to work ignoring many of these claims and zeroing in on the hotels' factual benefits for Priceline users, such as:
Does it allow smoking? (Nicotine in the morning does not smell like victory).
Does it allow pets? (Allergies and hotel bookings do not mix).
The writers had an in-depth style guide and extremely detailed guidance about what to say and what not to say. The ones who came from marketing content backgrounds often had the hardest time adapting, because we had to pound a counterintuitive point into their heads: This content is not about pitching a specific hotel. It's about demonstrating Priceline's ability to help users find the hotel they want.
I was among a half-dozen editors Priceline hired to keep these writers on track producing factual, credible information about all these hotels. We had to do the usual spit-and-polish editing chores while making sure every description followed the style guide and that certain deal-killer facts (like smoking and pets policies) were accurate.
There was one compromise that speaks to the serving-two-masters nature of content marketing: We didn't say anything that would actively discourage people from booking a property. We let the self-evident facts speak for themselves — low rates, location and the brand all imply a certain level of quality — and let user comments and ratings do the rest.
Fittingly, while Shatner was pivotal to Priceline's brand, he was pretty much absent from Priceline's hotel content. Early on in the project, copy made the occasional reference to The Negotiator, but as the descriptions piled up, there just didn't seem to be any crying need to mention Shatner's character.
It's all true
As long as print advertising fails to support traditional publishers like magazines and newspapers, and digital ads succumb to the realities of banner blindness, companies are going to be obliged to find other ways to win over their customers. We live in a massively over-pitched world that has created a crying need for marketing that speaks to the things that are objectively true about a company.
If you're an editor with a journalistic background, you're already trained to look for the truth behind the pitch. This is exactly what the content marketing world needs these days.